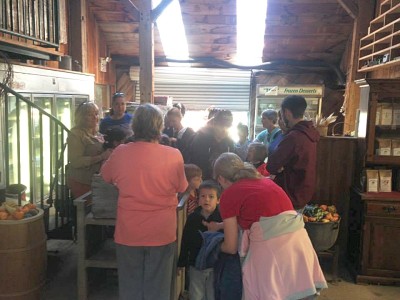 Our base tour starts with a hayride up to our mountain where children learn about the trees and what different types of fruit we grow. They are let off the hayride in our orchard where each child gets to pick two apples, one for each hand. We answer any questions they have and then head back down to our farmstand and production building. Once there, everyone is toured through our storage facility, bakery, our grading room, and our cider room. With each new place, they will learn what we do there. The tour can be changed slightly to adapt to the age of the group. 

​

We also have a fenced-in playgroud to entertain the kids between tour segments and lunch facilities if you are planning on spending the day.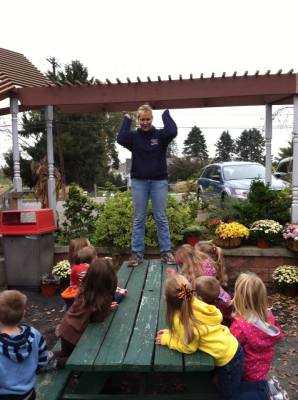 There are two optional add-ons to enhance your experience:

A half peck of apples (approximately 5 lbs.) instead of only two apples. 

OR

A small pumpkin or gourd for each student. 
Both of these options have an associated charge. 

We operate on a first-come-first-served basis. It is recommended that you book early, as we do not over-book our tours. If your group is larger than 55 people, you will be the only group here. This policy gived you extra one-on-one time but causes us to book solid very quickly. 

We book Monday through Thursday (Friday's are rain dates) in September and October.